We are closed until further notice, for the greater good!
We will reach out to re-schedule appointments once we are back in the salon.
We have made the very hard decision to close our salon for now. We no longer feel it is responsible to remain open for everyones welfare and to help flatten the curve. We love and appreciate our guests and our community and look forward to seeing you all when we reopen. Thank you all for your support during such a hard and stressful time.
The La Bella Vita salon and Day Spa Team XOXO
Welcome to La Bella Vita Salon and Day Spa. La Bella Vita is a Redken 5th Ave. Salon and Day Spa conveniently located in Palm Harbor, FL with exceptional services to exceed the most demanding standards!

You'll love the glamorous, upscale atmosphere here as you are welcomed by our Salon and Spa team of knowledgeable service providers. Visit our skilled , well educated team of Stylists for cutting edge hair services or let our Spa team Pamper you with skin care, lash, microblading, and body treatments.

Join us for a single service or stay for the day, we invite you to experience La Bella Vita Salon and Day Spa.
727-386-4014
Our Mission:
To provide the best experience possible in a Salon and Day Spa. We will build lasting relationships by making our guests feel welcome and comfortable in an atmosphere of innovation and excellence. We will build trust as industry leaders , using only the best quality professional products, with a friendly well educated staff that puts the clients needs first.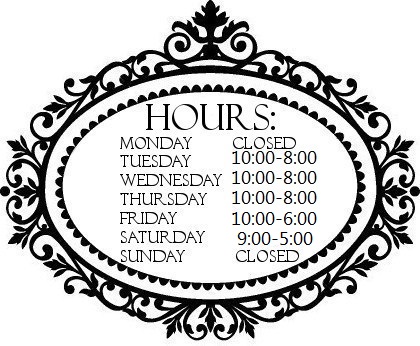 31475 US 19 N.,Palm Harbor Fl. 34684
COVID - 19 UPDATE
We are working by appointment only!
Following the CDC guidelines of 10 people per "gathering" we are staggering appointments and will not be double booking appointments for now.
ONLY GUESTS WITH APPOINTMENTS WILL BE ALLOWED IN THE SALON

Please read the statement below: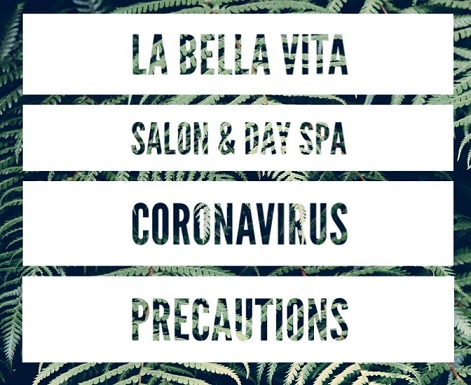 We feel a deep responsibility to protect the health and safety of our clients, staff, and community. With regard to the COVID-19 virus, we're choosing to err on the side of caution and we want you to know some of the things we're doing to assure your safety. This is above and beyond the substantial health and sanitation procedures we already have in place due to the nature of the work we do.
We also want you to know what we're asking of you, our clients, when you have an upcoming appointment with us during this time.
We're disinfecting all hard surfaces throughout the salon , restroom and treatments rooms several times daily.
Our staff is washing their hands after every client appointment.
We are asking both staff and clients to not come in to La Bella Vita Salon and Day Spa if any of the following apply:
Have any of these symptoms, no matter how mild: fever (either with or without the use of fever-reducing medications), cough or sneeze, shortness of breath or unexplained tiredness.

Within the past 14 days have been on a cruise ship where even 1 case of coronavirus was reported.

Have traveled to any known coronavirus hotspots within the last 14 days (currently China, Italy, South Korea, Iran).

Have been in close contact with anyone who is sick.
If you have been sick even mildly, please avoid visiting until cleared by a doctor. We may ask you to wear a mask which we will provide.
We are asking our staff and clients to replace our traditional beloved hugging and handshakes with a friendly wave or elbow bump during this time.
As always, we hope our clients continue to feel healthy, strong and beautiful throughout the season. We look forward to seeing you soon!